Every time I saw one of these wreaths at a store I thought to myself I could make that!!! So I finally sat down a researched how to do it. It didn't seem too hard so I went to the store and got everything I needed! I was determined to make my very own Bulb Wreath!
Items you need:
A simple wire wreath
Bulbs (any colors you want!) 3 different sizes. (NOTE: You need more than you think! Get extra!!!)
Hot glue gun and LOTS of glue
A ribbon or tinsel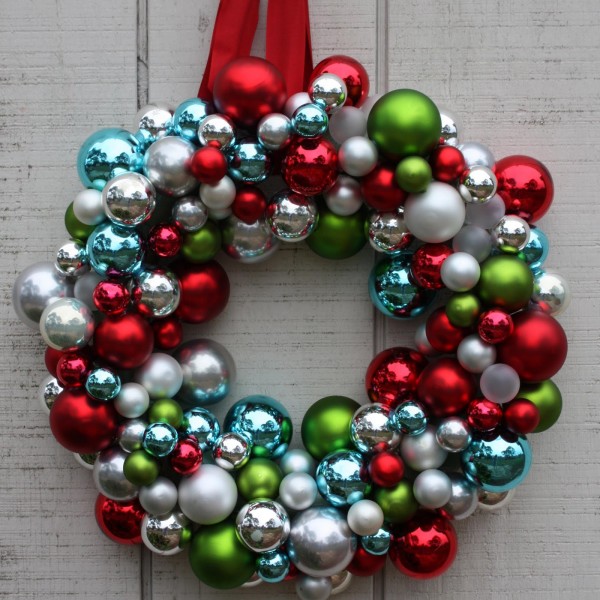 1) Wrap the ribbon or tinsel around the wire wreath. Hot glue the end down.
2) Lie the wreath upside down and hot glue large bulbs along the outside. (The hole of the bulb should be facing up) You want them to be pretty close together. Let dry.
3) Turn over and begin gluing bulbs on the front of the wreath. Start with the biggest ones then fill in with medium size and then add volume with the tiny ones.
4) Add a ribbon to the back to hang or just use a wreath hanger.
Pin It Now!