The summer is here so get outside!Even if you don't have time to go to the park, go out to your driveway and have fun!
We found a new and improved take on sidewalk chalk....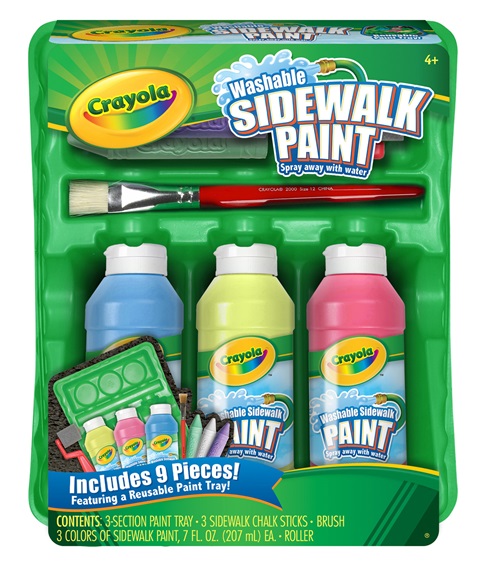 This paint goes on light and then dries darker. The only downfall is that you need to use a lot of paint! But it comes with a paint brush and a paint roller!
The tray can be used to roll the paint on the paint roller.
The paint lasts longer than chalk but will come off with the hose!
Pin It Now!